Attracting Executive Talent by Understanding the Candidate Journey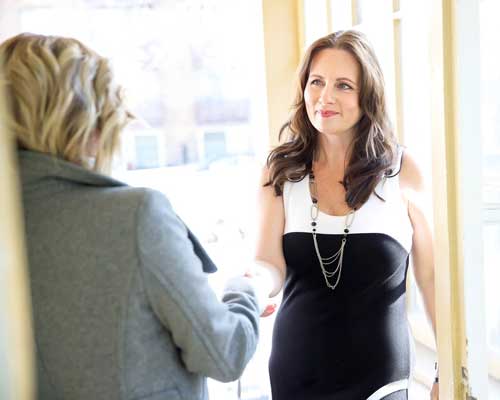 Today's job market is dominated by those who have leverage. Increasingly, that leverage rests squarely within the candidate pool. There was once a time when the employer had the upper hand, sifting through resumes to find the ideal fit for their organization, the tight job market has shifted the dynamic. Executive candidates – especially those in biotech, pharmaceuticals, engineering, and the manufacturing space – fully understand their value and how they can dictate the search process.
You need to identify how your organization provides differentiation from the competition and other methods of job discovery. What are you offering candidates they can't receive elsewhere or through their own search process?
One key opportunity for developing a long-standing relationship with job hunters is to put yourself in their shoes. In other words, you need to understand the candidate journey and the ways you can leverage that experience to highlight the benefits your organization provides. Here are a few steps to ensure you're better positioned to align with candidate needs:
1. Stand Out – Start with a simple brand assessment. How does your company stand out from other organizations or tools a candidate can use to find a new opportunity? Savvy job seekers are using LinkedIn to build their profile.
Build up your company page and show you're an active participant in the recruiting community.
Connect with strong candidates and develop relationships with reliable recruiters so they know you can be a trusted resource.
If applicable, use your social media presence to boost the company's resonance.
Today's candidate journey requires confidence that you have mutual goals. You want to be an active participant as the journey begins and carry that connection through its completion.
2. Communicate Authenticity – What's your company story? Candidates are looking for job opportunities that allow them to forge deeper relationships and make a difference in their industry. For them to put their trust in you, they need to believe you have similar values. An authentic story about your company, why you exist, and how you make a difference can go a long way toward crafting successful outcomes. Connecting the dots between others who have had a positive experience, including testimonials, can be particularly effective.
3. Highlight Growth – It's no secret that loyalty has become an antiquated consideration. Employees jump from companies more frequently than ever. Being able to show that your organization offers growth opportunities and limit your employees' wandering eyes goes a long way to ensuring continuity in your business. Employees also want to expand their skill sets. You're not looking only for what a candidate can do now, but what they may also be capable of going forward.
If your competition is smart, they're already implementing these steps in efforts to gain an advantage. Speed counts. The longer you wait and the less you make understanding the candidate journey a priority, the more likely it is you'll lose out on top candidates to other organizations in your industry. Your company's messaging and image need to be clear, concise, and relatable.
Are you seeking ways to ensure you're able to beat the competition? Understanding the candidate journey and partnering with a recruiter like Key Corporate Services can make an enormous difference in the strength and longevity of your company. Contact us today to learn more about how we can help.
---
Key Corporate Services, an executive search and recruitment firm, knows their industries: pharmaceuticals, industrial chemicals, biotechnology, manufacturing & engineering, and food ingredients. Because of this, they are specialized and can be an extension of your business. Whether you already have a position you're looking to fill or need help with identifying potential opportunities and new positions, our headhunters can help!