Evaluating the Interview Process – Attracting Top Talent By The Numbers
Top candidates are typically only on the market for 10 days!
In a tight job market applicants have the upper hand when it comes to filling a job posting. This means your organization must be authentic and transparent, look at the entire process through the lense of the interviewee, and understand that the candidate's experience affects your propensity to hire and bottom line.
Where to start?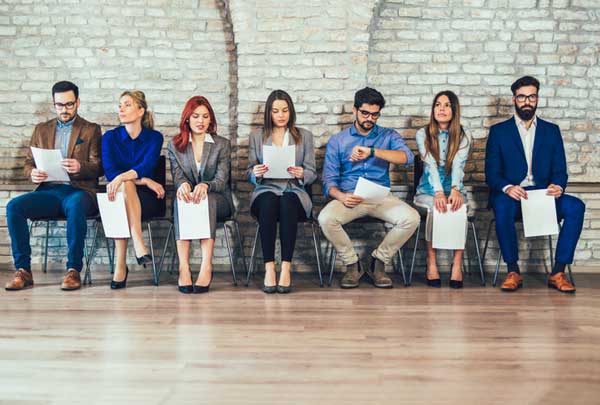 To put your best foot forward, begin by assessing and evaluating your company's interview process using these three considerations.
First Impressions Count – As in many facets of life, making a positive first impression goes a long way toward success.

48% of candidates say they have some interaction or relationship with the employer before applying. (IBM)
57% of candidates say their first stop is the company's website and careers page. (PeopleScout)
Consider the following:

How is the candidate treated while visiting your organization?
Who greets and welcomes the candidates?
Is your team trained to interview the interviewees?
Do you provide feedback in some form to the candidate?

You Don't Exist in a Bubble – In today's interconnected world, it's not hard for a job applicant to learn about your organization and what employees feel about their experiences from services like Glassdoor and LinkedIn.

53% of candidates that had a good experience have a much higher desire to be your employee. (IBM)
Consider the following:

Adding, creating or evaluating your employer brand strategy
Implementing a candidate experience program that answers the considerations in #1

Maintain Open Communication – Few experiences frustrate job candidates more than when a company that expresses interest is incapable of maintaining open lines of communication. Whether a person is the right fit or not, they want to feel as if they're building a relationship.

Job applicants who do not receive a job offer are 80% more likely to apply again if they already had a positive impression of the hiring organization. (IBM)
89% of talent say that being contacted by their recruiter can make them accept a job offer faster. (LinkedIn)
Consider the following:

Ask for feedback from candidates after the interviews or each interview.
Ask for feedback from your recruiting partner.
Ask for feedback from the hiring manager and their team.
When was the last time you reviewed your interview process? To ensure your company is attracting top talent, contact us today.
About Key Corporate Services
Key Corporate Services specializes in executive headhunting, with expertise in the industrial chemicals, pharma & biotech, food ingredient, finance and accounting, and manufacturing and engineering industries.