What is Full Life Cycle Recruiting? An Interview with Blake Nevins of Key Corporate Services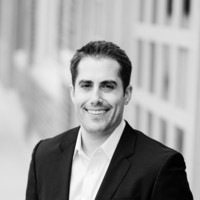 Blake Nevins is the Director of Recruitment at Key Corporate Services in Indianapolis.
What is full life cycle recruitment?
I call on and build relationships with candidates, but I also call on employers to become Key Corporate Services (KCS) clients that we can work with in a consulting capacity. I specialize in the pharmaceuticals division at KCS, with a focus on life science and medical technology.
So you not only establish relationships, but also act in a sales capacity. How did you get started in this industry?
My career began in sales in the automotive industry. I realized I was passionate about helping young sales executives grow, teaching them how to develop and sell. After a while, I reached a point in my career where it was time for a change, and I saw an opportunity to continue helping people with their careers and enabling them to change their lives while allowing more flexibility in my personal life to spend more time with my family.
Why should someone use an executive recruiter with a job search?
Our role is to align with the candidate's goals and needs, including their compensation, skills, and what constitutes a good fit, and to build that relationship. As an executive recruiter, we have a personal relationship with companies that allows us to best represent a candidate in the strongest possible light. We're advocates for candidates.
What is one thing you want all job candidates to know about your role in the process?
Candidates often respond by saying they're not currently looking for a new opportunity. They should know that I didn't call them for an opportunity. I called because I'm impressed with your resume and I think I can position you for the next step in your career.
What is one thing you want all clients (employers) to know about your role in the process?
We are a group of professionals who know the industry and we only play in those industries. We are specialized and therefore can be your consultant when it comes to talent.
What are the two or three biggest trends in your industry?
We're seeing the biggest employment shifts in areas related to use of artificial intelligence, real-world evidence in the pharmaceutical space, and machine learning.
Need Assistance Advancing Your Career?
If you are looking for a job or career advancement, Key Corporate Services can help. We employ expert executive recruiters with years of experience in the following industries: Industrial Chemicals, Pharmaceutical and Biotech, Food Ingredients, Accounting and Finance, and Engineering and Manufacturing.