Reason to become an executive recruiter #15: You can positively impact the fortunes of major corporations
Previous posts in series:
Key Corporate Services is growing and searching for new talent! If this post sparks your interest, please read this job description and contact us.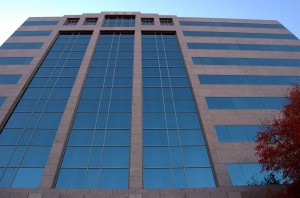 In my last post, I talked about how our work can greatly help job candidates. Yet that's only half of the equation. Every time we help a candidate, we also help a client. And knowing that we've helped a business achieve success is a great feeling too.
Right now, many industries are starved for talent. Many companies are having a hard time moving forward without the right people. We find them managers for every level of the organization–all the way up to CEO. When you find just the right person to fill a director, vice president, or C-level executive position, you've had a real, positive impact on that company, which can translate into having a positive impact on the world.
We get a lot of feedback from our clients on how our efforts have helped them. For one thing, hiring managers express their appreciation and tell us how their new talent is performing. We also see news reports on what new executives are doing. Remember, these are important people, and they are often mentioned or featured in major business publications, newspapers, and other media.
If you would like to use your abilities, experience, knowledge, and network to help companies succeed, then the job of executive recruiter may be an ideal fit for your life!
Matt
The Key Corporate Services Blog Team
Handy guide to our blog post series